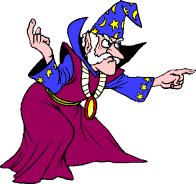 The invention of the printing press in the late 1500s is quoted by historians as being the single most important event that precipitated the end of the dark ages. It opened up the opportunity for commonfolk to read and learn; allowing them to conquer superstition and oppression.

Once they were free from the bondage of ignorance, they could take charge of their lives, defeat tyranny, and then personally stride forward and prosper.
Nutrition Science is just now bursting forth from the dark-age period. For years, we have blindly relied on the medical industry to take care of our ills and "discover the silver bullet cure for any major health conditions."

During this time, much of the scientific research about nutrition for health has been suppressed because of greed, ignorance, and superstition.

As you study the information we've gathered for you, freedom from ignorance will allow you to take charge of your health, to stride forward in positive action, and improve the quality of your life.